Five projects of CC BME
Within five projects, over 120 researchers cooperate to accelerate the development of:
new therapeutic sources,
new or significantly improved monitoring and diagnostic sensors,
control systems for direct or remote control and supervision of medical devices, patients or the therapeutic treatments.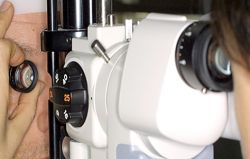 MINMED: Minimally Invasive Medical Devices
The aim of the MiNMED project is to develop new and innovative laser sources based on diode pumping, and new medical applications for the current sources in the fields of ophthalmology and dermatology. Two of the objectives of the project are the development of a new ophthalmic photodisruptor and the development of a new DualLight laser source for laser dermatology devices.
SmartMed: Smart Electromagnetic Medical Devices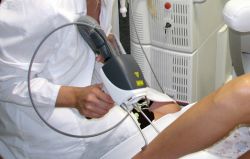 The SmartMed project focuses on the development of a wide range of innovative sensors that sense the effects of electromagnetic waves on human tissue. The objective of the research is to control the electromagnetic parameters and consequently ensure selective treatment of the injured tissue, resulting in a less invasive impact on the tissue.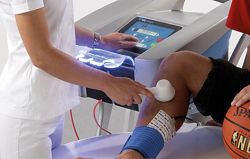 PhysiCoDerm: Enhancement of Cell Membrane and Skin Permeability for Transdermal Drug Delivery by Means of Physical Methods
The PhysiCoDerm project is concentrated on the development of new therapeutic devices and methods that are based on the effects of electric fields and ultrasound on cells. The research is aimed towards finding therapeutic methods that will allow the entry of active substances through the skin, into the skin cells and subcutaneous tissue.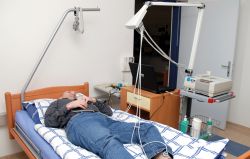 SAMinZDRAV: Home Devices in Support of Independent and Healthy Living
The focus of the SAMinZDRAv project is to research the most appropriate component technologies for developing a system designed to unobtrusively acquire and evaluate the parameters of functional health for an observed person and improve their opportunities for maintaining an independent and healthy life.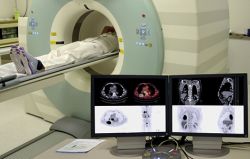 TOF–PET: The instrumentation for the scanner provides improved imaging technology in nuclear medicine
Positron emission tomography (PET) is an important diagnostic tool in oncology, neurology, cardiology, and for identifying inflammatory processes. The project aims to improve the quality of PET devices in terms of the signal-noise ratio by improving the time resolution of the devices.





Basic data about the operation CC BME
Operation part financed by the European Union, European Regional Development Fund.
The operation is executed according to Operative Programme of Strenghtening Regional Development Potentials for the period 2007-2013 within 1. Development Priority.
Beneficiary: LAHA, Stegne 7, 1000 Ljubljana, Slovenia
Total Operation Value: EUR 9,071,937.00
Co-funded: EUR 6,399,863.00
Start Date: 15. Dec., 2010
End Date: 31. Dec., 2013
Information about the operation can be obtained from Mr. Zore Lukin, Head of CC BME.